Welcome!

Welcome to our Specialty site! Not sure what you want? Shop around at HagadoneXpress.com! Now, not only can you rely on us for specialized customer service, you can browse our Online Specialty catalog right at your desk! Develop your ideas fast and easy. Click on our showrooms and get inspired! If you have any questions, you can still call your Sales Executive or our Specialty Printing Department for our friendly and knowledgeable service at 808-847-5310.
*"Your Price" does NOT include Shipping from Manufacturer to Hagadone
** Prices Subject to Change.
Featured Item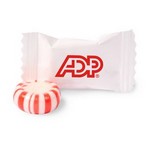 Wrapped Peppermint Starlight Mints
How about trying a fresh taste with our Starlight Mints. Peppermint, Spearmint or Assorted flavored hard candy. Bulk packaging. 1000 per case. Sold by full case only, minimum order 2 cases. Complies ...
$0.06 - $0.09